Announcements!
"The Adventure Of The Blue Box" has shut its doors here and moved to a different host. The new site can be found HERE. The admins want to thank everyone who made Blue Box amazing and gave us wonderful memories and fantastic rp adventures. We hope to see you on the new site! Members can still log in and get their stuff if they need.

Winter had long since imagined her heart to have simply frozen over, content with the amount of pain that had been inflicted to it in her lifetime, and unwilling to recieve such pains once again. She could feel it now, beating, and hurting her with each time. Sustaining her world, her life with every beat and making it last, seeming to go slower and slower, as if savoring such things.

'You foolish little girl, this is what you get, this is what you asked for. What you begged him for.' It called internally, Winter shook her head softly, eyes downcasted. The fight had left her, perhaps before she had met him, she would have snapped back at such imaginary forces aloud, some witty comment to the effect of 'If anyone was begging, it was him, and it was not for this.' and laughed it off, lost to the past and disinteresting to her.

Now, such things stayed on the woman's mind, playing with it in depressing ways. A ghostly figure of a memory walked beside her, flashes of images rolling off of the form. He was a cruel man, nothing she should have ever fallen in love with. He was a vain man, nothing she should have ever called a fried. He was a rude man, nothing she should mourn the disappearance of. But, she had, and oh, oh how she did.

She knew that her mind cracked when she mourned the loss of someone dear to her. It was this knowledge, in fact, that kept herself in miserable depressions. For, those half distant memories were the only reappearances of a long gone man. Winter strode along the roofs of the buildings, climbing with tapped fingers, and jumping to the waiting roofs below with eager feet. Never did she faulter in her stroll, and neither did the memory, breathing down her neck.

The figure, flickering and white of a ghastly color, leaned over with a smile, his mouth not quite matching to his words, and his body not quite matching the ones that flickered in the images that threw themselves to Winter. It was all, very, very confusing and wild, tangled up and frustrating, but the memory's presence promised her the rush of emotions she had once felt towards the man it sourly immitated.

'How can you walk around in those? Aren't you hot?' It mimicked his voice, and Winter truly doubted that he would have said something to that effect, if at all. Winter's feet slid to a stop, leaning her head down, Winter pulled her mouth coverings down with a pinch, sighing deeply. The memory, having nothing left to go on, merely fluttered about, spouting random gibberish from her mind. Winter knew very well that it was a hallucination, it wasn't even a very good one at that.

Winter walked to the edge of a building, it being very regal in nature, stood tall over the bustling streets below with a stern eye in the window panes. The rush of danger did not over take her, Winter let out a breath, and with a passing hand removed her hood from the top of her head, tangling her white hair in the breeze.

Standing on tip toe, she lifted one foot to the edge, then the other. The edge being raised off the rooftop itself, and thinly stretched along the edge. The ground noises hit her as her senses raised in warning, horns blared, humans chatted, (oh, oh how they chatted!) and the sound of dragging feet crashed into her in a cruesendo. Still, no energy flowed to her muscles, no sharpness to her mind, she remained in the same blur as ever, time passing around her to quickly at times, and far to slowly in others. Turning her back to the roaring sun, to the hard pavement, Winter closed her eyes and tilted back.

Oh, she was no fool. She was quite skilled in balance, and was not going to die for a man that payed her absolutly no mind once he had what he wanted. No, what the woman wanted, all she wanted, was to know she could feel something. Fear, perhaps, would run through her when the threat of death leapt at her ankles.

Perhaps, she supposed, she was merely wasn't afraid. She knew there was no danger, that she would not jump, that her balance held her firm. And so, Winter leaned back slightly more, numb to the bones and hoping, praying, to anything out there, that she would feel something other then her own misery.

She couldn't feel anything, the memory snickered beside her, flickering from her mind.

'Isn't this what you told me Demory did? And did it work for her?' Winter supposed that jumping would send a rush, she could always catch herself at the bottom, survive and take stock. The memory hardened in shape, for, apparently some part of her mind sharpened when it knew it was in danger, and his appearance took form. Not in reality, of course, for he was but a memory, and a halucination. Short, messy blonde hair flashed to her eyes. A large grey hoodie, and a smirky grin greeted her from behind her eye lids.
The TARDIS had appeared on top of a building. The Doctor had no idea what city this building was in, he was just happy for the view. He had taken a long hiatus from his adventures, and frankly, he was sick and tired of it. He was ready to get back into action, he was ready to help people once again! He grabbed his brown long coat from the chair next to the console and draped it over his blue suit clad form. He stepped out of the doors and into the mist, after checking his pockets for his Sonic Screwdriver, which was safely tucked away in his suit pocket.

After shutting the doors and locking them, he looked ahead and squinted his eyes to try and see in front of him in the mist. He thought he saw a shadow....then it became a silouhette as he got closer. Once he was close enough, he recognized the shape as his old friend, Winter! He was going to outstretch an arm to say hi....but then he noticed....she was standing on the very edge of the building.....she was going to jump....he couldn't let her do it! He wouldn't! He hastily sprinted over to where she was, grabbing a hold of her arm before she could jump. "What the bloody hell do you think you're doing?!" He rasped, out of breath from both the run, and the panic of the situation.
_________________________________________________________________________________________________________________________________________________________
"There's an old Earth saying....a phrase of great power and wisdom....a consolation to the soul in times of need...and what's that then? ALLONS-Y!!!"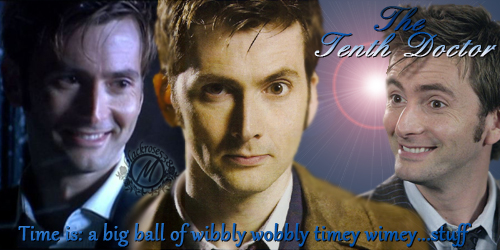 Inspector





Posts

: 572


£

: 10510


Reputation

: 5

---

Location

: Anywhere, and Everywhere



Winter blinked and felt someone take her hand in a panicked sort of fashion. At first she nearly stumbled back, one of her feet moving back to compensate for a new force. Stopping herself, Winter held both hands out as if a tight rope walker (for effect) and rocked her body forwards instead of backwards. Electicity flowed from an unknown location in the soles of her feet, flowing upwards and chilling her back with death's longing fingers. Winter longed to be the same person he had known, the voice she could recognise, the image that forced itself behind her eye lids instead of the half faded memory.

Pulling her eyes open, she did her best impression, putting on a cocky smile and ignoring the memory that stood beside The Oncoming Storm, swearing loudly at his appearance. "Mid morning rooftop yoga, careful though, this is the hard part." Winter unhooked his fingers from her wrist, eyes dark and recalling just how many times he'd pulled on her wrist before. Hadn't he done the same thing when she had arrived to the Titanic? Oh, how he had threatened her with a spot of kidnappings back then! But, Winter found no amusement in these facts any longer, and had to force herself, really, to bend down agily, hands on the beam and balanced. Feet the the sky, and started pushups in a yoga style fashion.

In truth, Winter wanted to sigh, be immobile, and watch her memory wander the world around her. To much did she long for her memory to imitate him clearly. To much did she desire the memory to bring about his return. Winter supposed that others cried in her position, alone and used up.

Winter found that no tears came when she tried.

It was for her old, well, she was never to sure what The Oncoming Storm imagined of her. For she found that he spoke badly about her from Demory, apparently she had a habit to make things akward, or such, and venom snuck to her soul. So, she supposed he wasn't her friend, he certainly didn't think of her in that manner. Perhaps she was merely his past time. To be used up just like with The Master.

Winter kept her face one of sly wit, knowing precisely how to keep her features from mirroring her dark thoughts. Her arms showed no hesitation, and Winter had the slight stirring that she should have forced a laugh, or a chuckle. She just.. couldn't. She had tried in the past, but, it sounded hollow, fake in nature, and tinged with unspeakable sadness.

"And you? What the bloody hell do you think you are doing?" Winter mimicked him, supposing that a certain portion of her wanted his help. Perhaps he could help her. Help her feel emotions again, because..

She missed them.

Joy, love, hatred, passion, anything positive. Anything feirce. Anything other then the numb that kept Winter in it's grasp so tightly.
"Well, I set the TARDIS on random and popped up here after a long....too long....hiatus from adventuring." He said, remembering those long hours where he would just sit and do nothing, it made him shudder just thinking about it. He looked her in the eyes....something seemed different about her....there wasn't any feeling in them..... "You alright?" He asked.
_________________________________________________________________________________________________________________________________________________________
"There's an old Earth saying....a phrase of great power and wisdom....a consolation to the soul in times of need...and what's that then? ALLONS-Y!!!"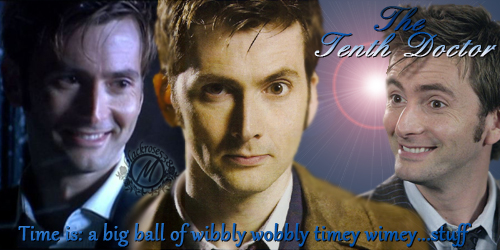 Inspector





Posts

: 572


£

: 10510


Reputation

: 5

---

Location

: Anywhere, and Everywhere



Winter hollowly recalled just how often Idris forced the version of The Oncoming Storm she supposed Winter favored to find the woman. Whether or not it was timed for when Winter needed him, or when he needed her, she hadn't the slightest inclinations to learn. Before, she would have searched high and low for these answers, would have not rested and inquired with a passion for her curiousity's satisfactions. A smile didn't flicker across her features, and Winter preoccupied herself with her fake yoga stretches. Taking careful notice towards her center of balance. The noise of the lurking ground pavements faded as the danger did,

perhaps a part of her knew he would not allow harm to strike her. Even if it was my her own hand.

The white and ghastly memory roared with laughter, but flickered in form. Growing taller when her eyes gazed up on it briefly, and shorter the next time in the corner of her gaze. Wider, and thinner, happier, and crueller. His form flashed up furious images, assaulting Winter's senses with inky memory that clung to her skin and crept beneath her flesh, chilling the soul.

Winter faultered, and stumbled on her hands, her balance moving slightly to the right as images flashed before her eyes. Smells before her nose, touch for her skin but flickered away in upredictable manners.

"I do not want you to be bored." The Master stood up from the sand, the beach roaring in the background. Turning around, he placed his hand out toward her. "Tell what you would want to do and I will do it. I would like to do something else anyway. Sitting on a beach does get boring." And he'd smiled her way, the smell of rustling sand flashing her back to the memory

Winter caught herself, moving along the edge slightly, making it seem as though her near fall was entirely on purpose by walking along the bar of the edge with ease.

"So. I would assume you're not busy tonight, right?" He took one of her hands and dusted it off. "Is this dust?" He coughed at the imaginary dust in the air and shook his head to stay focused. "I would like to take you somewhere."

Winter's hand slipped, envoloped in the memory. Winter dug her nails into the bar with her other hand, and she could swear the feeling of dust clung to it. Her body fell crookedly over the edge.

"So, Lovely, Happy Thanksgiving!" He laughed, taking a drink of one of the two offered bottles of alcohol. Winter took one, feeling the glass beneath her folded fingers, and they toasted to those words.

Winter caught herself with her other hand at the last moment, the memory releasing her just in time. Her body twisting and rocking from the ledge, her arms holding her to the building. Winter took a breath, letting the cold numbness wash over her, disappointed that fear had not taken her form. Winter pulled herself up, cracking a playful smile,

"Got you." Winter pushed herself up, muscles burning, for all she usually did of late was of violent and short bursts. Winter sat down, feet on the rooftop, planted with a firm movement. Her back was to the cliff, and she sat, seated on the bar, feeling it bite into the back of her legs.

"You worry to much" She supposed pain would have to suffice for lack of emotions. Her eyes were long since dead, but her smile was persuasive beyond a doubt.

---
Permissions in this forum:
You
cannot
reply to topics in this forum