Announcements!
"The Adventure Of The Blue Box" has shut its doors here and moved to a different host. The new site can be found HERE. The admins want to thank everyone who made Blue Box amazing and gave us wonderful memories and fantastic rp adventures. We hope to see you on the new site! Members can still log in and get their stuff if they need.

Anthony James Wellington
"Just walk through this life. You don't even need an umbrella-you have a sunshine n you, son."
Big flashy lighty things have got me written all over them. Not actually. Give me time. And a crayon.
Full Name:
Anthony James Wellington
Aliases:
Tony, Ants
Age:
N/A
Occupation:
Artist. Helper.
Current Residence:
''garbage can'' flat somewhere in industrial district. Plans to get better place someday.
I'm not a psychopath. I'm a high-functioning sociopath. Do your research.
Species:
Extraterrestrial: Human-like
Sexual Preference:
N/A
Marital Status:
single
Face Claim:
Matt Bomer
Eye Colour:
Blue
Hair Colour:
Dark brown
Defining Features:
Lots of old, marks. Random burn marks. Experiment scars.
Oh sweet Lord. I'm a walking doodle.
Personality:
Shy. Friendly and caring, but really shy. Afraid of many things but is rather curious at the same time. Tony really cares. He's also cautious with strangers in case they are evil forces. He fears to show his abilities but cannot control the sudden outbursts of random flowers or birds that pops up when his mood is in highest levels. Antony is gentle and subtle, and very self-conscious.
Time is a big ball of wibbly wobbly timey wimey stuff!
Parents:
N/A
Siblings:
Nathaniel Wellington (twin brother)
Other Important Figures:
Allisson Carter (sister-like figure in his life). Another extraterrestrial from long times ago.
Home Town/Planet:
Honolulu, Hawaii, US, Earth/Exillion, Astoria Grande, Astorian-Quante Galaxy
History:
Being orphan, Hawaii native Anthony, usually is taken as quite mysterious person.
He doesn't have any known parents nor other relatives.
Living loner's life has made Anthony independent and self-conscious.
While Anthony appears human he still bears some extraterrestrial-like features as not aging,
fast healing and recovering from any injuries, somewhat decent telekinetic abilities.
Another ability Anthony has is his memory.
He can memorize lot of things to use in future like pages from books, pictures, sounds and smells.
His all senses are hightened.
Albeit he's very private person it's not impossible to make friends with Anthony.
He does like sports, mostly surfing and diving.
His natural strength and ability to hold breath for long time is quite helpful in many situations and help
Anthony in his work as a lifeguard.
Little is known about his past and time before Anthony turned 18.  
We solve crimes, I blog about it and he forgets his pants. I wouldn't hold out too much hope.
Alias:
EV
Contact Information:
PM
Other Characters:
Nathaniel Wellington, Allisson Carter, Patrick Jane, Cade Foster
How Did You Find Us?
you know how already....
I'd be lost without my blogger.
Roleplay Sample:
Do I anymore?
Last edited by Anthony Wellington on Mon Nov 11, 2013 3:04 am; edited 4 times in total
Police Constable





Posts

: 244


£

: 6328


Reputation

: 2

---

Location

: Somewhere between dream and reality



Welcome, Mr Wellington

Hopefully our paths may cross at some during adventures.
(OOC: I'll add you to the 'alien' group for now, since you're not quite human. However, feel free to let me know if you want to be changed to the 'human' group)
_________________________________________________________________________________________________________________________________________________________

Chief Inspector





Posts

: 770


£

: 7888


Reputation

: 17

---

Location

: Here, There, Everywhere!



welcome Mr. Wellington! Nice to meet you

_________________________________________________________________________________________________________________________________________________________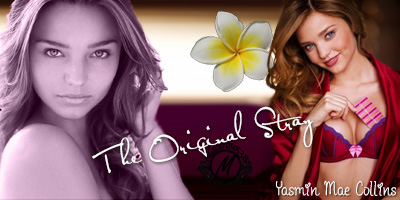 Co-Owner




Posts

: 123


£

: 5934


Reputation

: 4

---

Location

: London



Thank you!


(OOC: sure thing I'll let you know)
_________________________________________________________________________________________________________________________________________________________
Police Constable





Posts

: 244


£

: 6328


Reputation

: 2

---

Location

: Somewhere between dream and reality




---
Permissions in this forum:
You
cannot
reply to topics in this forum