Announcements!
"The Adventure Of The Blue Box" has shut its doors here and moved to a different host. The new site can be found HERE. The admins want to thank everyone who made Blue Box amazing and gave us wonderful memories and fantastic rp adventures. We hope to see you on the new site! Members can still log in and get their stuff if they need.


Player Name/s: Michi

Name: Yasmin Mae Collins
Face: Miranda Kerr
Age/Birthday: 21; born April 05, 1992
Species: Human, will become the Tenth Doctor's companion
Status: single
Job: Model
Bio/History:
Yasmin Mae Collins was born and raised in London. Her father is a British actor agent, always looking for new talents everywhere, which leads to Yasmin's father mostly being on travels and rarely being home. Her mother was a Spanish immigrant, who came to London in 1982, when she was 12. She met Yasmin's father when she was 18 and married him four years later.
Yasmin has a younger sister Lily Rose (15).
When Yasmin was 13 she started to work as a model in a local clothes shop. Later, when she was 16 she started working as a model for lingery and swim clothes. She would still finish school and graduate from High School with quite a good result, but she decided to keep her job as a model and not to go studying like her parents would have wanted for her. But being successful as a model and earning enough money to live on her own now, they finally accepted her choice, just like they had to accept, that Yasmin's younger sister Lily wanted to become an actress.
Yasmin has the blue eyes that her father has, unlike her sister who has their mother's brown eyes. The doctors back then said that Yasmin would probably get brown eyes as she grew up, but she never did. Now Yasmin wears her blue eyes with pride.
Outside her work, Yasmin lives a rather quiet life and enjoys that. She loves nature and spends a lot of time outside when she can. She can be a little touchy and rebellous at times and doesn't trust men easily, due to a bad experience in her past, which she rarely talks about. But mostly she is a very sweet, yet a bit of a shy girl.
Her lack of trust towards men, will give the Tenth Doctor a rather hard time with convincing her to join him on his travels through time and space.

Edit: Yasmin is fluent in English, Spanish and German. Later, when she travels with the doctor she will adopt the nickname Butterfly for herself, due to a madman calling her that, but he will be surprised of what a 'butterlfy' is capable of.
Last edited by Yasmin Mae Collins on Tue Jun 26, 2012 3:02 am; edited 5 times in total
Welcome, Miss Collins

I assure you, you will have much fun. Once you get past the initial shock *grin*
Thank you Doctor

*looks at Doctor and smiles sweetly* oh... I am sure 'bout that, Doctor *winks and blushes*
*blushes slightly but tries to cover it* As long as you don't mind risking your life every time you step outside, then allons-y!
*smirks* I am not afraid right now that you tell me about it... ask me when we're there

*raises eyebrow* Madman? I hope you aren't referring to me
_________________________________________________________________________________________________________________________________________________________

*blushes* no, doctor, of course not....

_________________________________________________________________________________________________________________________________________________________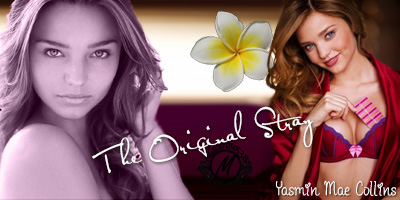 ---
Permissions in this forum:
You
cannot
reply to topics in this forum