Announcements!
"The Adventure Of The Blue Box" has shut its doors here and moved to a different host. The new site can be found HERE. The admins want to thank everyone who made Blue Box amazing and gave us wonderful memories and fantastic rp adventures. We hope to see you on the new site! Members can still log in and get their stuff if they need.

Svetlana Orlova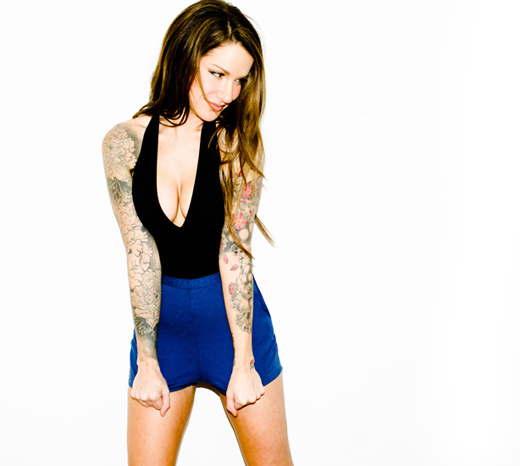 Nickname/s: Sveta
Age/DOB: 26
Marital Status: Single
Sexuality: Bisexual
Play By: Jesse Lee Denning

Occupation:
Paramedic
Current Residence:
London
Species:
Human
All life is an experiment. The more experiments you make the better.
Ralph Waldo Emerson
Personality:
Sveta's a total roller-coaster in terms of personality. Some days she's outgoing and bubbly, other days she's a total introvert who if you bug will begin plotting your downfall. She's really protective over the ones that she loves and will hurt you without blinking an eye if you harm them.
She loves to dance and sing. Due to her "dancer" past, she still does a lot of pole-exercises, but this time round keeps her clothes on. She's always wanted to learn an instrument, but is far too lazy.
In her outgoing moods, she loves to go out and have a good time with friends or hit the bars. In her introverted moods, she takes her motorbike out for long rides and avoids people in general.
Generally she's rather flirty and gets on well with people, especially when it comes to work. She loves her job and helping people.
History:
There's really only one word to describe Sveta - survivor. The woman's been through much more in her short time on this Earth than many people go through in their life-time.
Born in St. Petersburg, Russia she is the oldest child to Natasha Orlova. She has a younger sister, who is five years younger than her. Sveta loves her sister Maya to bits and would do anything to protect her, any way she can. The family moved to New Zealand when Sveta was 5 and spent her entire childhood there.
Their father had always been abusive, but he'd been an emotional abuser rather than physical. When their parents split, the girls would go to visit their father every two weeks. On these weekends the man would get drunk and become verbally and physically abusive. Sveta became an expert in covering all this up.
Eventually she told her mother and the family got a protection order. The girls changed their surnames back to their mother's maiden name, and the trio tried to cope as best as they could.
Sveta spent many years self-harming and many of her tattoos (especially the ones on her arm) are there to cover up her scars. She switched three high-schools, got kicked out of the last two for skipping classes too much. At 18 she went back and at 19 she got accepted into university.
She hated it and ended up having a break-down halfway through the second trimester. So Sveta decided to drop out and take a gap-year. She got herself a job as an exotic dancer at a local club and worked there on-and-off for a year. Eventually she decided that she wanted to follow in her mother's footsteps and study medicine. But being the type that could easily get bored, Sveta didn't want to become a regular doctor or surgeon, so she ended up studying paramedics.
After she finished her studies, she worked for a year before deciding that she wanted a fresh start. She travelled, dancing to source an income. She fell in love with London and decided that that was where she wanted to live permanently. She ditched the dancing, got a flat, and with the references from her ex-employees, got offered a position as a paramedic which the girl took without a second thought.
Live Well, Love Much, Laugh Often
Unknown
Alias:
Calypso
Means of Contact/s:
PM
Other Characters:
Idris, Sophia Hamilton, Amy Pond, Vasilisa Tchaikovsky, Layla Reynolds
Member that referred you/How you found us:
I'm the founder

Police Constable





Posts

: 169


£

: 5389


Reputation

: 1

---



"We could use more of you...have fun!"

---

Accepted. Blahblahblah. HAVE FUN!!!!!! <3
_________________________________________________________________________________________________________________________________________________________
Sergeant





Posts

: 305


£

: 5794


Reputation

: 9

---

Location

: London



Greetings Ms.Orlova, I see my brother has already greeted you
Probie





Posts

: 65


£

: 5652


Reputation

: 3

---

Location

: London



More of me? As in paramedics? Yeah, I noticed that your ambulance teams are a bit lacking in those... I'll try not to enjoy the blood and gore too much *chuckles*

And hello Mr Holmes. Nice to meet you.
_________________________________________________________________________________________________________________________________________________________
Police Constable





Posts

: 169


£

: 5389


Reputation

: 1

---




---
Permissions in this forum:
You
cannot
reply to topics in this forum